Creative Works
The Ibom Pilgrim: Walking the Holy Land with Jesus
Udoh, I. I. L. (2010)
Fruities' Publications, Uyo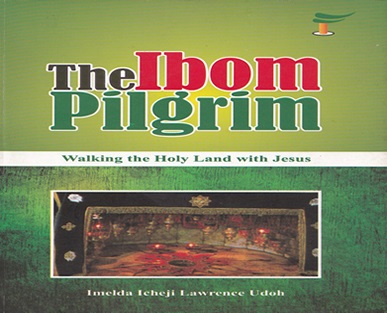 About The Book
Walking the footsteps of Jesus in the Holy Land is a worthwhile endeavour for every child of God. Walking from one site to another provides the pilgrim an opportunity of impartation in physical terms, through mantles or sacramentais, which help to connect the Christian both physically and spiritually to the culture in which the Scripture is set. The ibom Pilgrim, provides an attempt at a record of such a pilgrimage experience, which is intended to help you build your faith, and spur you to visit the Holy Land of the Prophets, the Land of Jesus, if you can. However, if you cannot visit it; it provides you with some information on what exists in the land. Either way, this book is intended to help yougrowspiritually.
Purchase E-Book
Source A
|
Source B
---
An Introduction to Phonemic Analysis
Udoh, I. I. L. (2009)
Uyo: Fruities' Publications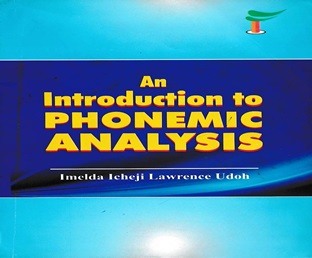 Nigeria as a multilingual nation has over 515 languages. Out of these languages, 505 are still living indigenous languages, 8 are extinct while 2 are second languages (Grimes 2000:166). Apart from the three major languages, Hausa, Yoruba and Igbo, majority of the minority languages are endangered, largely due to lack of use, especially as they have no orthographies. There is an urgent need for many of these languages to be reduced to writing, so that they can be both properly used and avoid getting moribund and extinct. This book, An Introduction to Phonemic Analysis, provides anyone interested in a hitherto unwritten language the techniques to write it.
Purchase E-Book
Source A
|
Source B
---
Fruiting in the Desert of Widowhood
Udoh, I. I. L. (2008),
Uyo: Fruities' Publications Ltd.
"When you produce much fruit, you are my true disciples. This brings great glory to my Father" (John 15:8). This is the injunction our Lord Jesus Christ gave you but sometimes, there are desert periods that stop you from carrying this out. Fruiting in the desert of widowhood, presents you with strategies for coping with the disability of widowhood, such that you can still bear fruits in spite of the myriad of challenges you face as a widow. The overriding secret is to seek the "oasis of every desert" Jehovah El Shaddai. However, if you are not a widow, this book can also help you to react better to the widow, so that you will gain the promised blessings that should accrue to you as you fit into God's plan in helpingthe helpless.
Purchase E-Book
Source A
|
Source B